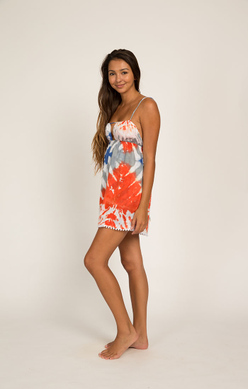 INDAH TIE DYE CHLOE COTTON LADIES MINI DRESS
Indah clothing is handmade in lovely island of Bali, Indonesia. Known for vibrant colors and innovative design. Each dress is fill with detail and full of colors just like you are in the island yourself. This Chloe Style dress is vibrant and colorful. Great for the summer and any party you headed.
100% Cotton
Self adjust shoulder tie closure
Pom Pom Trim
Tie Dye colorful print
Hand wash cold
Unlined
Made by Indah in Bali
Only logged in customers who have purchased this product may leave a review.