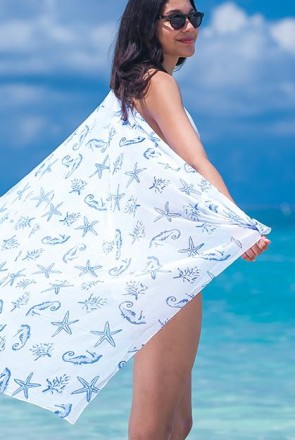 WHITE AMAZING SEA-LIFE LADIES POLYESTER BEACH SARONG
Simple and breezy sarong to be pack to your next beach day.
100% Polyester
Blue sea-life including seahorses, starfish and coral etc.. design in a white background
Various way to use this sarong as coverup or skirt
Size: 43″ x 70″ (approx.)
Hand printed in India
Imported
Only logged in customers who have purchased this product may leave a review.